Having a garden provides a lot of joy! Not only have you a perfect place to relax and get closer to nature, but also can have a fantastic source of good taste on the plate. In most of gardens there are small vegetable patches or greenhouses for growing typical veggies, but have you ever thought about going further and trying to grow and eat some unusual plants?
Allium ursinum – Ramslök: The wild garlic, which grows in deciduous woodlands, can be also planted in the garden! It's a smelly, beautifully flowering (V-VI) ground cover. But before you plan to have it in your garden, bear in mind that it is also very expansive plant that can cover more than you expect.
Allium ursinum grows in moist soils, preferring slightly acidic conditions,  in shadow areas (which is very unusual for garlics, that tend to like sunny places). Leaves of  wild garlic can be used in the kitchen to make a lot of delicious dishes. Young blades are perfect for salads. They will be also a very good addition to soups, steams or casseroles. I tried ramslök with goat cheese, fried with a bit of olive oil. I also made a ramslök "pesto", blending leaves with parmesan cheese, pine nuts and olive oil. Dishes made with ramslök have a very fresh taste of garlic.
Remeber not to pick ramslök from the woodlands, it is on the list of "fridlysta växter" in Sweden! But you can buy bulbs and plant them in your garden.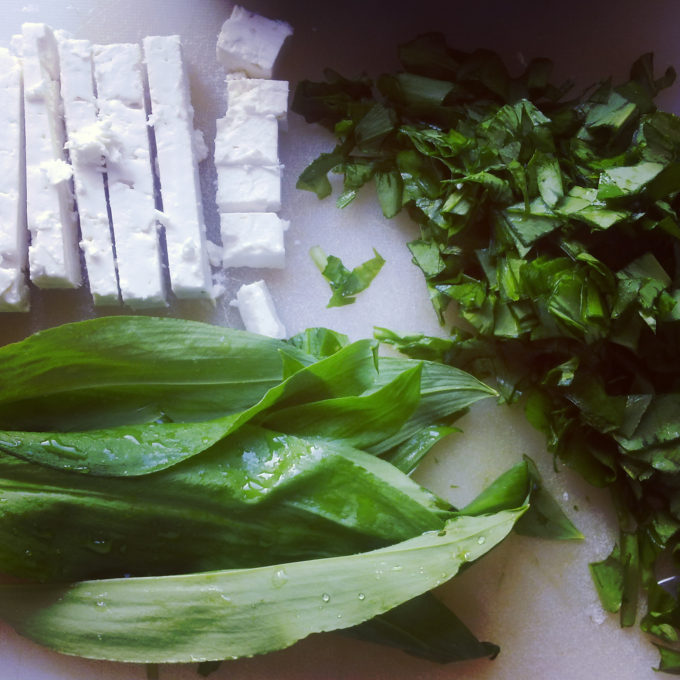 Another edible and maybe more ordinary garden plant is rhubarb! There is nothing better than having a zesty and crispy rhubarb cake on one of June sunny days.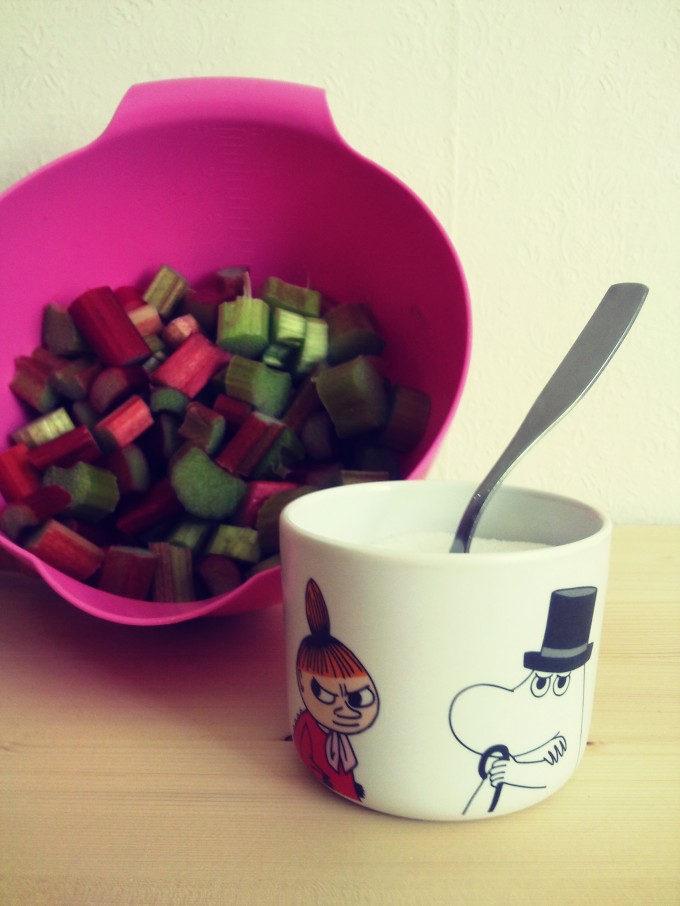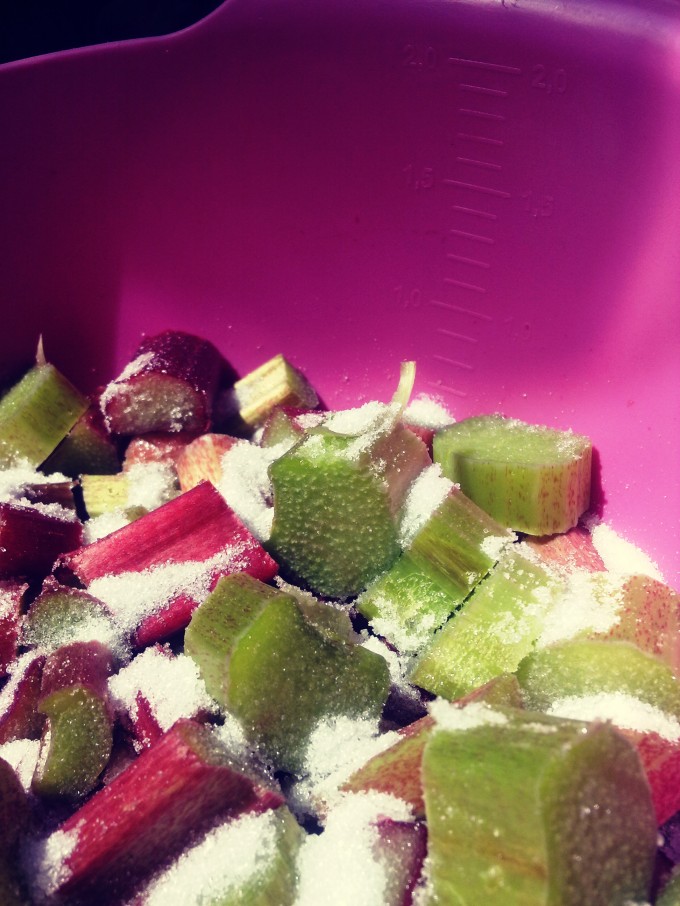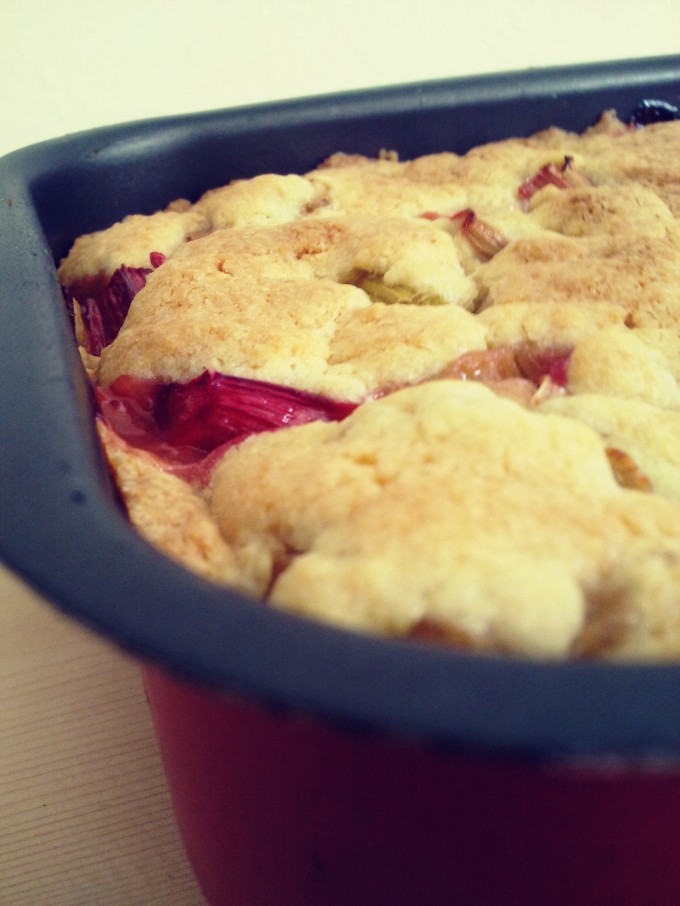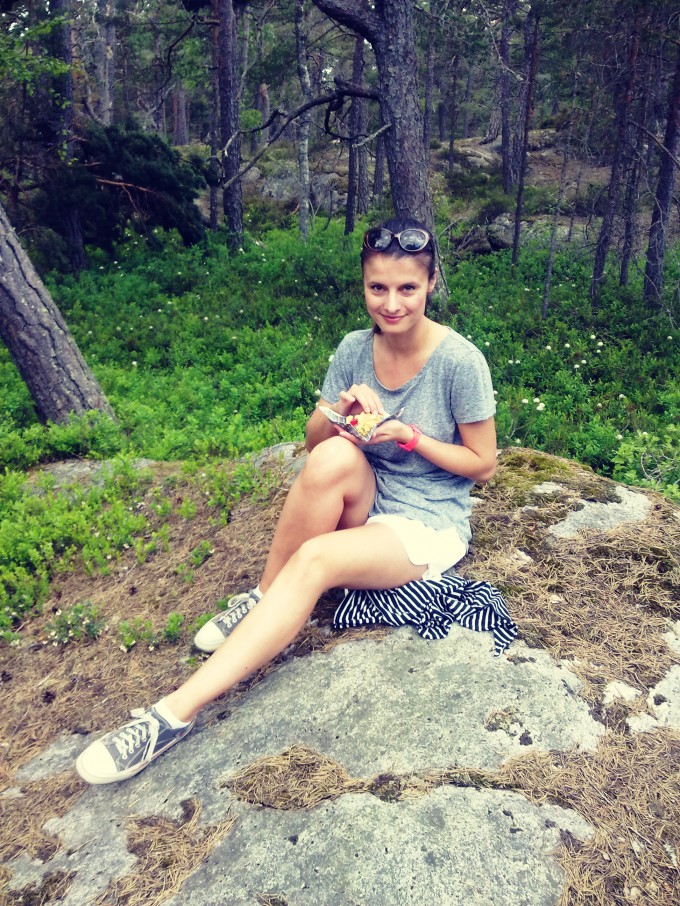 Rhubarb cake tastes best for me when going on weekend trips with picnic. Above photo of me eating rhubarb cake in Tyresta National Park.
Wishing you all a nice weekend!
/Aneta – Landscape architect at Garden by anna
_____________________________________________________________________________________
Aneta is a landscape architect from Poland, she is a part of Garden by anna design team. She is passionate about Swedish wild nature and loves kitchen experiments. She is also a big fan of Moomins, since she was a kid. Aneta is inspired by Hemulerna's botanic passion!