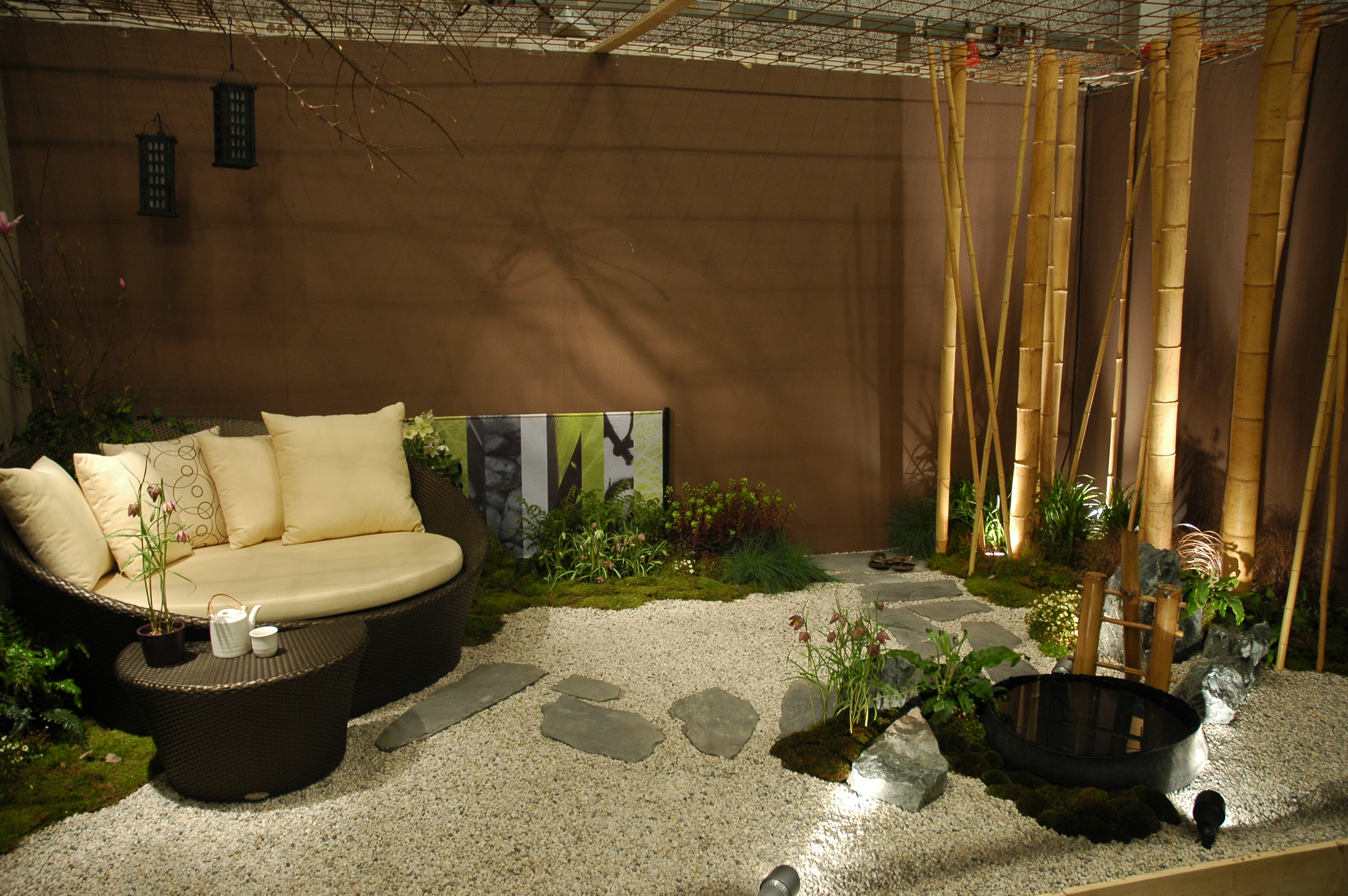 Snart kommer vi att visa bilder från vår utställning på Trädgårdsmässan i år. Men innan dess tänkte vi vissa lite om vår balkong från 2008. Det är med stolthet vi kan berätta att vårt bidrag "Zen by Anna" vann efter att ca 6000 mässbesökare röstat på sin favoritbalkong eller terass. Vår "japanska terrass" är tänkt att vara belägen mitt i stan – med bambuskog och allt! En plats där man kan vara för sig själv och ladda batterierna. För de som har många järn i elden och med höga krav på sig själva. För dem som behöver stanna upp och leva i nuet, för att få ny energi. Nedan visar vi hela processen, från en tom, kall yta till en varm, japanskinspirerad terrass.
…………………………………………………………………………………………………………………………
We will posting pictures from this years Garden Fair in Stockholm very very soon. But before that we wanted to show our exhibit from last years Balcony competition. 6000 visitors voted for their favorite balcony in the competition, and we won! Very exciting. We were honored that so many people liked what we did. Our balcony a Japanese inspired balcony in the middle of the city with a bamboo forest and everything. It is a place for relaxation; a secret place to recharge your batteries.
Så här såg det ut innan vi började / Before…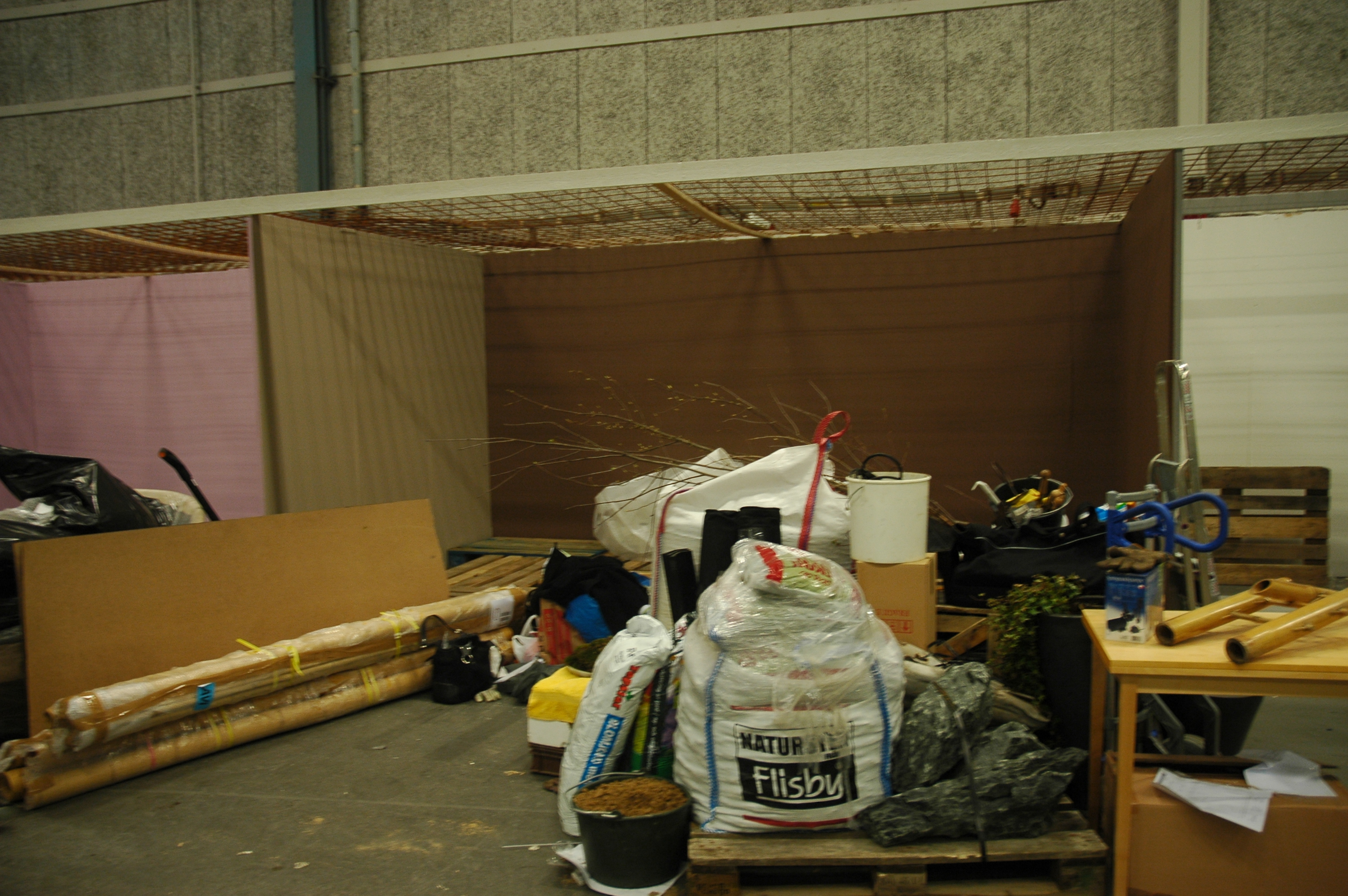 Och vips så är allt klart / And after!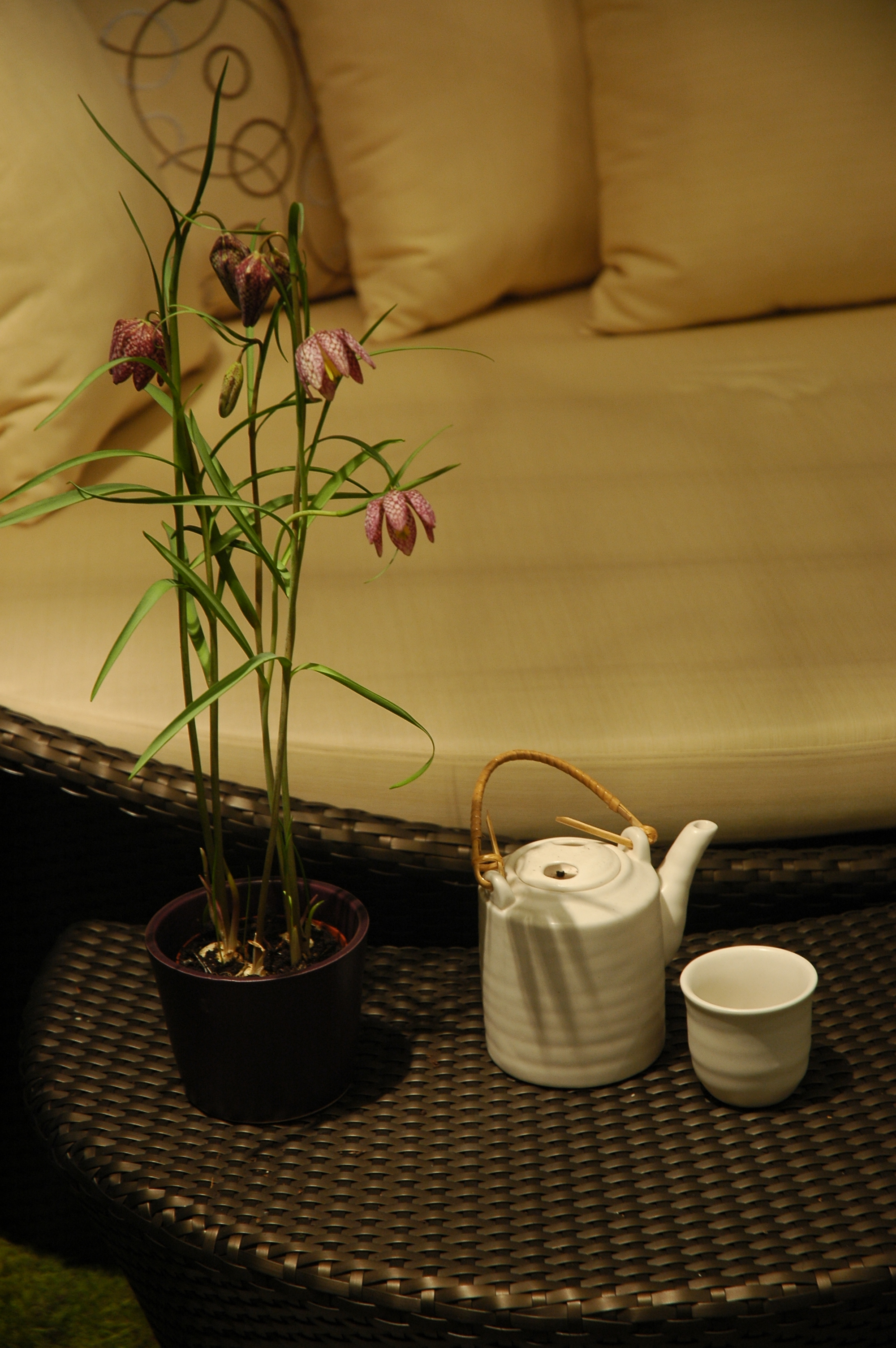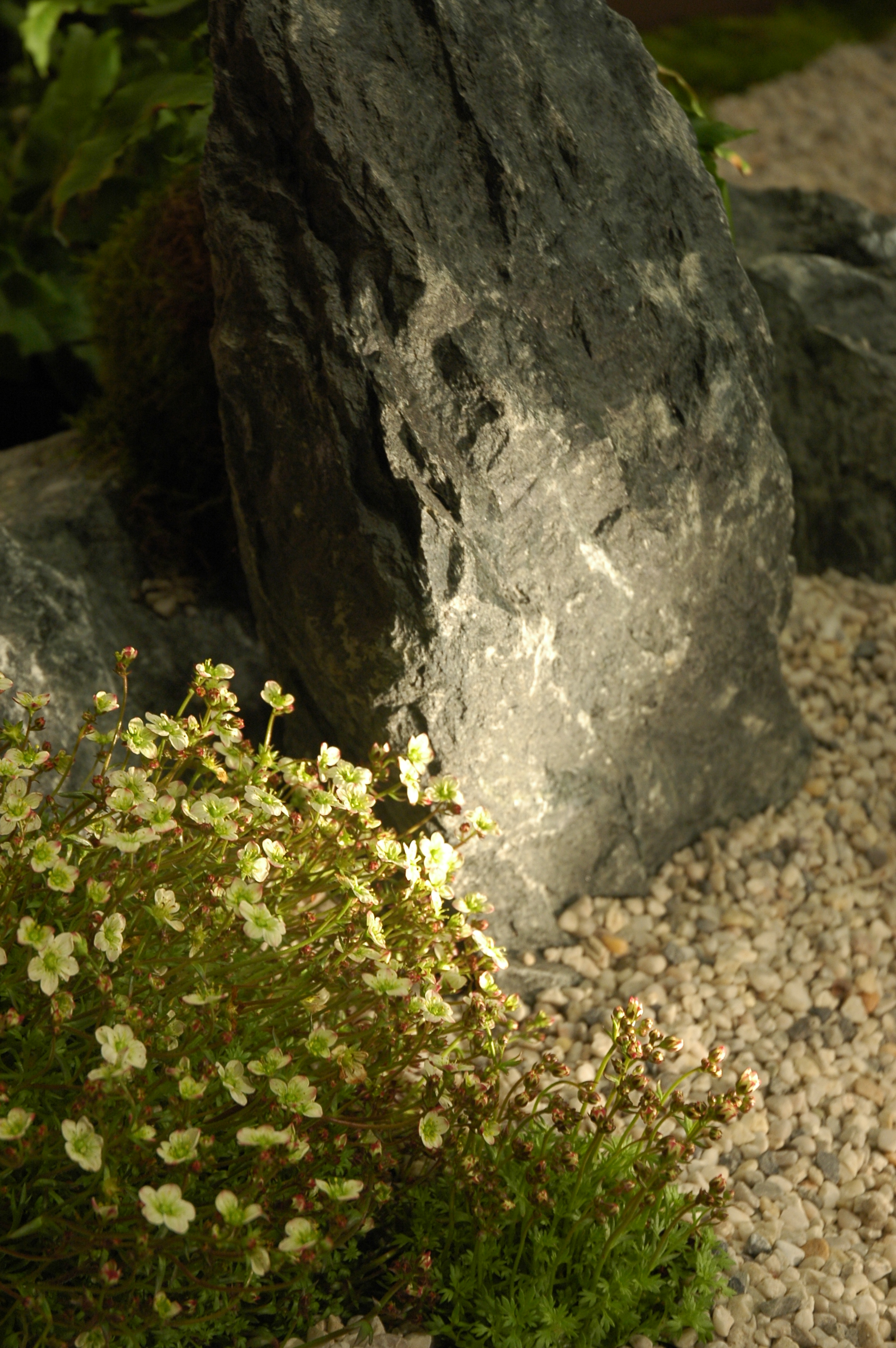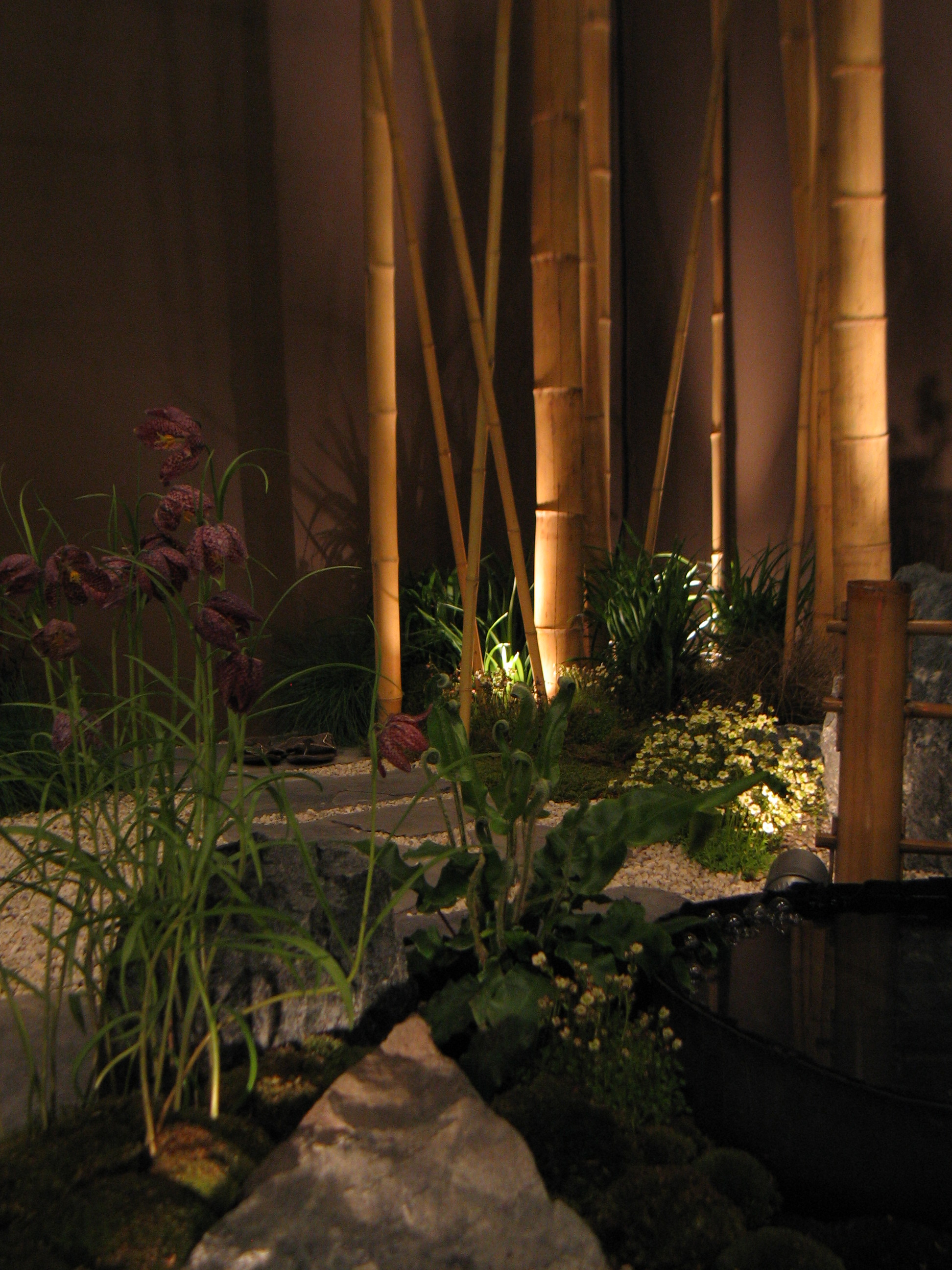 Här villar Anna efter mässan / Anna relaxing after the fair…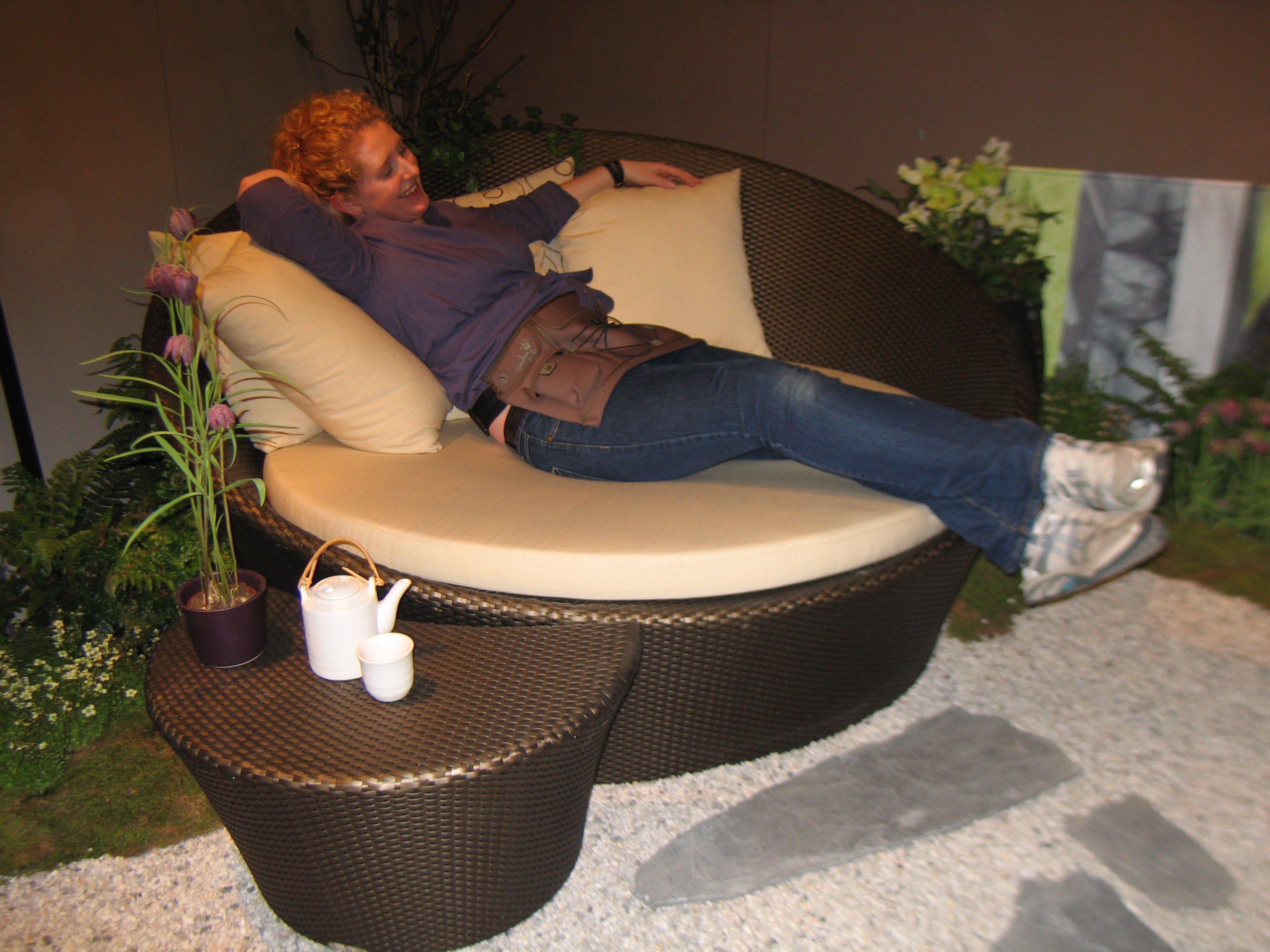 Hela gänget…Anna Skjönsberg och Sara Moeller som designade terassen och Erik Desmueles som är ljusdesigner / The whole gang… Anna Skjönsberg and Sara Moeller (the designers of the exhibit) and Erik Desmueles the lighting designer.