Idag vill jag bara sola och badda. Men här sitter jag och jobbar istället. Tänkte drömma bort mig en stund. Här är en trädgård i Tarrytown, NY (lite norr om NYC) designad av Westover Landscape Design. Jag skulle kunna sitta och njuta i den här trädgården hela dagen. Det som gjorde att jag föll för den här trädgården är att den är inte bara fantastisk fin men lättskött också. Lite skötseltid betyder ju mer tid att njuta. Genom att inte ha gräsmatta, bara sten sparar man mycket tid. Det blir inte heller mycket att pyssla med i rabatterna. Oftast tänker man på en trädgård med mycket blommor som svårskött och tidskrävande. Det behöver inte vara så. Genom att använda buskar som blommar kan det inte vara mer lättskött. Här var en underbar kombination av hortensia och hakonegräs. En kombination som är både blommande och stilrent. Klassisk och modern. Jag skulle trivas där. En bra bok, en drink… någon som vill följa med? /Sara – trädgårdsdesigner hos Garden by Anna
…………………………………………………………………………….
Today, all I want to do is lie in the sun and go swimming. But here I am working instead. So, I decided to daydream for just a few minutes. This garden is in Tarrytown, NY (just North of NYC) and designed by Westover Landscape Design. I could sit in this garden all day long and just relax. The reason I fell for this garden besides that its beautiful is that it delightfully easy to maintain. Very little maintenance means more time to enjoy. By not having a lawn and having beautiful stone instead one would save tons of time not mowing. The planting beds are not high maintenance either. Usually the first thing people think of when they think of a garden with lots of flowers is all the maintenance that it will require. But this is not always the case. Bushes that bloom for long periods of time cannot be more easily maintained. The combination here is lovely, hydrangea and Japanese forest grass. This combination has many flowers but is at the same time clean and calm. It's classic but modern. Yes, I like it here. A good book, a nice drink… anyone want to join me? / Sara – Garden Designer at Garden by Anna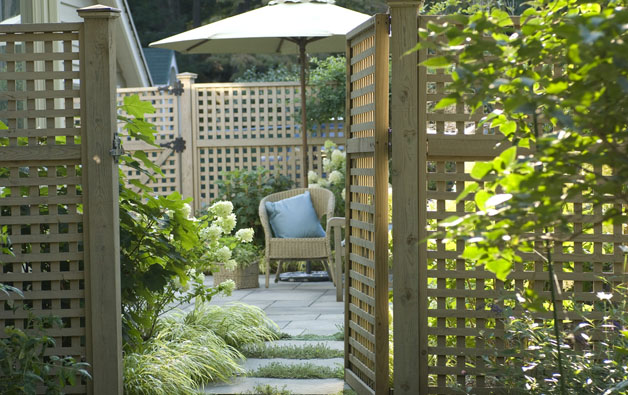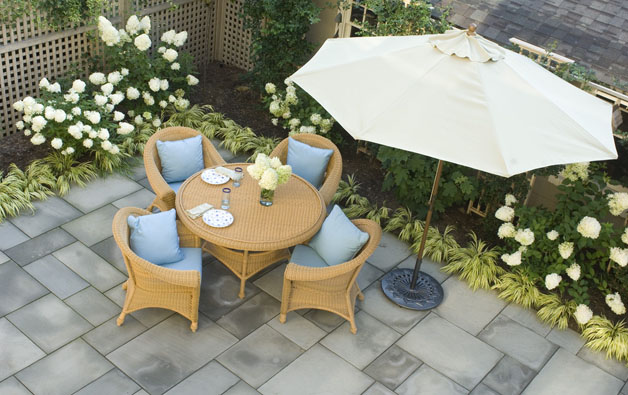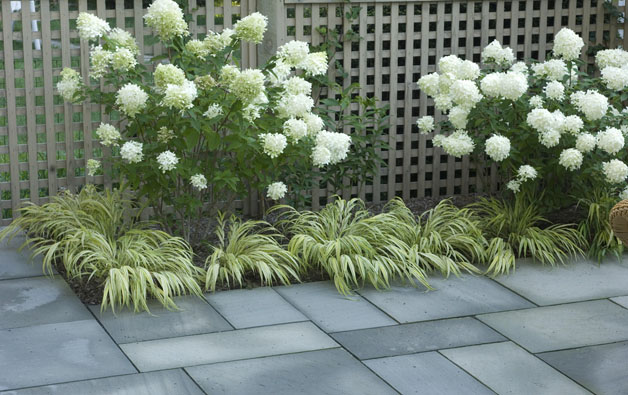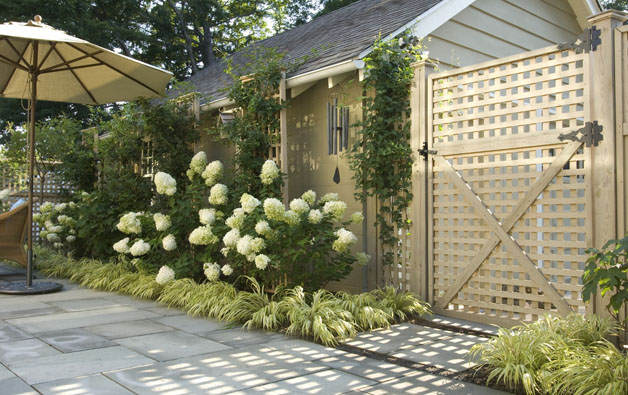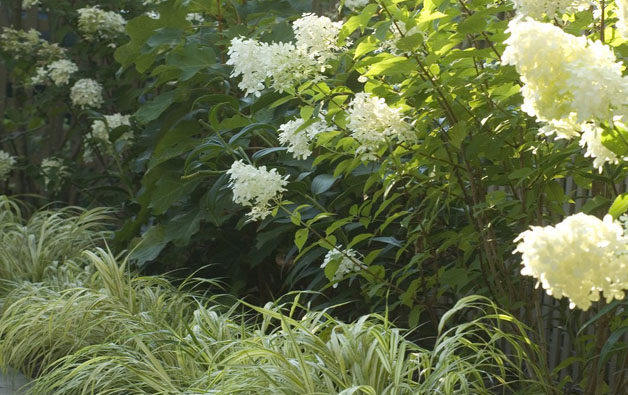 Alla bilder från /All photos from Westover Landscape Design.